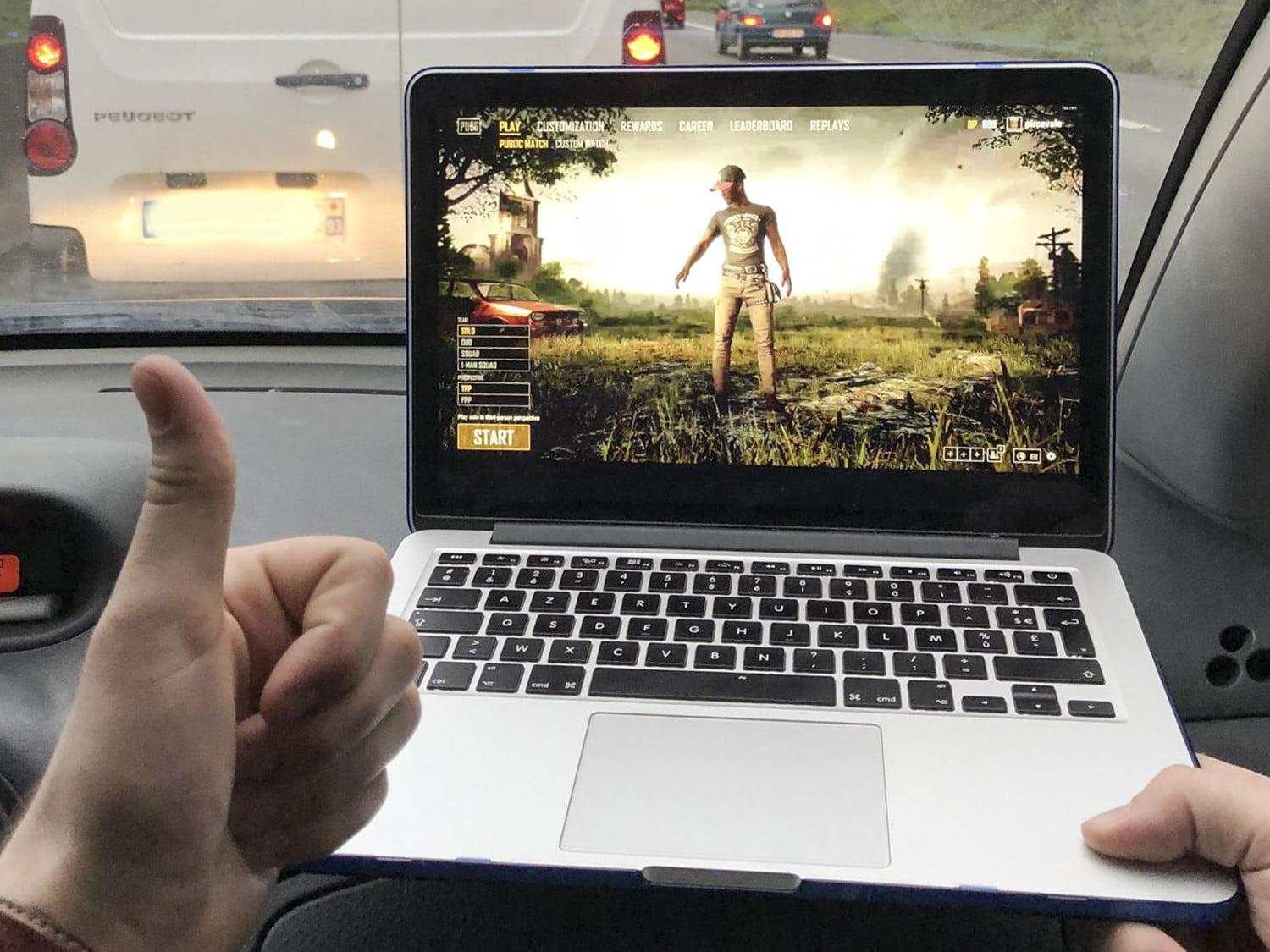 Player Unknowns Battle Grounds or PUBG took to the world after Battlefield was in a way of making big money. However, the interesting Battle Royale mode made quite a wave in the market. Apart from that, new skins, mods, gameplay, battle modes, and other amazing perks made this game superlative and demandable.
However, what's even more demanding is to find the best gaming laptop for PUBG that can cater to the game's requirements. From high performance to competence for graphical proficiency, you need something that would provide immaculate results. Especially in terms of graphics you certainly don't want to ruin your game because of dropping fps. Here are some competitive choices that you can make in this matter that you can surely pick for playing PUBG seamlessly:
Lenovo Legion 5
Lenovo laptops come prepared for all kinds of intensive gaming needs. From offering high-end performance to giving superb graphical accuracy, these laptops cater to gaming needs in the best way. The Lenovo Legion 5. is one of these amazing laptops that you can surely buy.
Made for running intensive games such as PUBG, this laptop comes with a 10th Gen Intel Core i7 with a 2.6 GHz base and 5.0 GHz max turbo speed. It also features Hexa core processor cores that would allow getting power for seamlessly multitasking your way through work and gaming.
Next, you get a high-end GPU that makes it a compelling choice for PUBG. The NVidia GeForce GTX 1660 Ti 6GB GDDR6 dedicated GPU is here to offer compelling results. Though you wouldn't get ray tracing enabled graphics but still, it offers compelling results that one can ask for.
As for the display, you get a 17.3" gaming laptop. with an FHD display and a 240 Hz refresh rate with a 1ms response rate that will bring softer graphics but with crisp details. Not to mention 100% sRGB color coverage and Dolby Vision support that will bring remarkable graphical experience.
You sure want control during intensive fps gaming. The Lenovo Legion 5 comes with a superb gaming keyboard with full-sized keys and ergonomic style. The precision is guaranteed with anti-ghosting, TrueStrike, and 4-zone RGB backlighting.
As for the power, you get over 5 hours of gaming battery life so you can have an amazing gaming night. Not to mention it also comes with fast charging that will charge your laptop up to 50% within 30 minutes. All these features make this a great choice for your gaming needs.
HP OMEN 15-dc1524na
If you want an RTX 2060 gaming laptop. that comes with ray tracing as well as offers outstanding performance within an affordable budget, then this is the right choice. The HP OMEN 15-dc1524na. brings a great set of specs that will handle your intensive PUBG game without any hassle. For starters, it features 9th Gen Intel Core i7 with a 2.60 GHz base and 4.5 GHz max turbo processing power. It comes with a quad-core processor that will allow you to get things done without any hassle.
As for the display and graphical accuracy, you can rest easy because this gaming laptop ensures that absolutely. It features Nvidia GeForce RTX 2060 6GB dedicated GPU that brings crisp details with ray tracing enabled results. Apart from that, you get a 15.6" FHD display that will bring immersive graphics without any compromise.
You also get 16 GB RAM, 1 TB HDD, and 512 GB SSD that will run PUBG like butter. Though there might be screen bleeding and the lack of anti-glare can cause somewhat of an issue; however, it will bring superb results both for gaming and workability. Apart from that, you also get a 26 n-key rollover experience that will enable superb gaming reflexes. Enjoy playing PUBG with outstanding performance and appeal without any lags.
ASUS ROG Strix GL703GS
ASUS ROG series have been outclassing in terms of offering unbound and unparalleled gaming performance. From core i7 gaming laptops. to superb performance on the go, these laptops come prepared for anything. The ASUS ROG Strix GL703GS. offers similar proficiency that makes it a great choice for PUBG.
Featuring 8th Gen Intel Core i7 with 2.2 GHz base and 4.1 GHz max turbo speed, it comes with a Hexa core processor that enables swift performance. With 16 GB RAM, 1 TB HDD, and 256 GB SSD, you get an unbound performance that allows providing outstanding performance.
As far as display is concerned, you a 17.3" FHD display that comes with Nvidia GeForce GTX 1070 8GB GDDR5 dedicated GPU. More than enough, this amazing machine ensures that you get the outstanding visual accuracy needed for PUBG.
Apart from that, you get a 30% connectivity boost, Smart-Amplifier technology that offers a 200% audio boost, and stunning gaming visuals. The anti-dust cooling system gives a proactive approach to ensure top class and cool performance.
Final Note
Considering the requirements for PUBG, gaming laptops are formidable choices that you should surely consider. Get these right away; it's time to enter the battle!
Also read about:
How to Prepare for the Facebook 410 101 Exam
How to Resolve Issues of Chrome Browser Faced by Users
How to Increase Your Followers on Instagram Easily