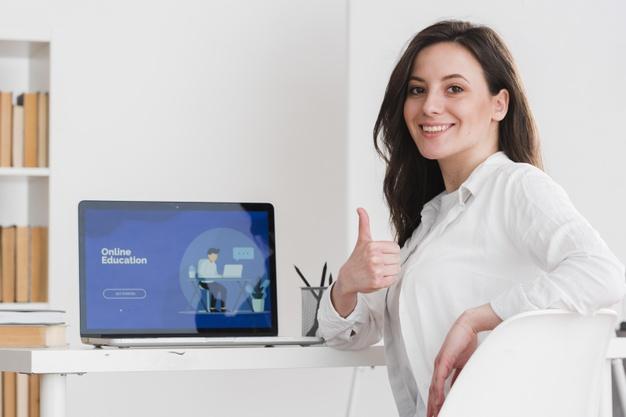 Over the last year, many teachers around the world have suddenly been thrust into online teaching. Like many of the teachers, you may not have prepared to take your classes online for the foreseeable future.
However, now that it is a necessity, you need to find ways to make sure that your online classes are just as effective as your traditional classes. Here are some strategies that can help you make the best of your high school online classes.
Blend your lesson types
For your online lessons to be effective, they need to be a blend of real-time and self-paced lesson types.
Real-time lessons through live chats and video lessons allow your high school students to engage with you and with each other.
During such sessions, the students also get the opportunity to ask and answer questions, providing them with further insight on the subject matter.
The unscheduled or self-paced activities allow students to work on assignments at their own pace and time, reflecting on what they learned from the real-time classes as well.
Each lesson type has its benefits, and is necessary as well as complementary to the other.
Set clear expectations for your students
Your students are also likely new to online learning.
So, it is best to make it clear to them exactly how the online classes work, and how their grades will be determined.
It is also important that you clearly stipulate any due dates as early as possible.
Setting clear expectations from the onset helps keep the students engaged throughout the course because they understand what is required of them.
Understand the technology
Take the time to understand the technology your school has chosen to facilitate these online classes.
Once you understand how to use and navigate it, it becomes easier to guide your students on the same.
In addition, you are able to quickly help learners that may be having difficulty operating or navigating the online learning tools.
Prepare and provide course material in a variety of formats
A course is likely to be more engaging if you provide the learning material in a variety of formats. For instance, the course can incorporate audio, video, and reading resources.
This variety also goes a long way in promoting the accessibility of the course.
Furthermore, students that may have a problem absorbing information using one medium will have more suitable options availed to them.
Create a strong virtual learning community
Creating a virtual learning community is integral to the success of online classes.
You can foster a vibrant online learning school community with your students through the use of class discussion boards, and video chats.
Discussion boards are especially useful in helping to improve comprehension and engagement.
Continuously seek feedback from the students
You should check in with your learners on an individual basis as often as you can. A video chat with each once in a while helps you understand their learning needs better.
It also shows them you care, and this boosts engagement with you and the course material.
You can also use formal or informal surveys to assess the challenges they are facing, their comprehension, and the suitability of the course. You can then adjust your teaching as necessary.
Become a constant, reassuring presence for your learners
Communicating with your learners via video chats rather than email. This helps to provide a personal touch and serves to reassure your students.
Over to You.
These are just some of the strategies you can implement to improve your online classes. Remember to have fun, be flexible, and put your students' learning needs first.
Also read about:
HRIS Software Is The Right Technology To Address Your HR Challenges
9 Goa places that are not to be missed
Top 8 International Romantic Honeymoon Destinations